Have you invested in a girl?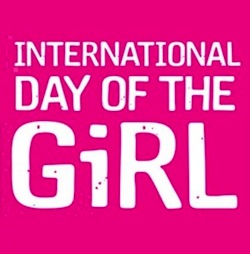 We all want to change the world for the better. But how do we make this happen? What or who do we invest in to make these things happen? Girls. When we invest in girls – their education in particular. Because when 10% more girls go to school, a nation's GDP increases 3% on average (Council on Foreign Relations). And one extra year of primary school increases girls' wages by 10-20% (World Bank). Children born to educated mothers are twice as likely to to survive past the age of five (Make it Right) and women who are educated are 50% more likely to immunize their children (UNGEI).
http://www.youtube.com/watch?feature=player_embedded&v=CdMNwhnAOrk
Right now, 77.6 million girls are not getting the education they need (UNESCO) and more than half of the world's illiterate youth are girls (UNFPA). If women and girls were empowered through education, we would see dramatic decreases in poverty, in preventable deaths of children, later marriages, and fewer pregnancies. When we educate girls, they can be in charge of their own futures.
Today is International Day of the Girl and I'll be tweeting on behalf of the amazing organization 10x10 for girls education. The mission of 10x10 is simple: educating girls in developing nations will change the world.
Here are three ways you can takeactionnow.
Join the campaign to educate girls at http://10x10act.org/
Share about 10x10 on social media- tweet with me and awesome women today-- ALL DAY-- at #IDG2012
Take action with 10x10 partners nonprofit organizations
I recently was asked to shoot a video for one of my favorite clients (and personal lifeline) Care.com. I joined many other parents to give my kids a message of encouragement and joy. The theme of this beautiful campaign is, "YouCount." In the US, we assume our children count. But for too many millions of girls worldwide, they will never ever hear this message.
Take a moment today to tell the girls of the world, "You Count."